During the Young Professional (YP) Focus Groups, the attendees were asked about their vision for their own "economic future" living in Vermont. Many YP's were less than optimistic for they addressed what others call the Young Professional Opportunity Gap. This term refers to the financial reality and emotional toll felt by many YPs that limits their ability to move into the "next chapter" of their lives based on the realities of salaries to living expenses ratios. The research below supports the YPs perceptions regarding wages in Vermont vs. the US.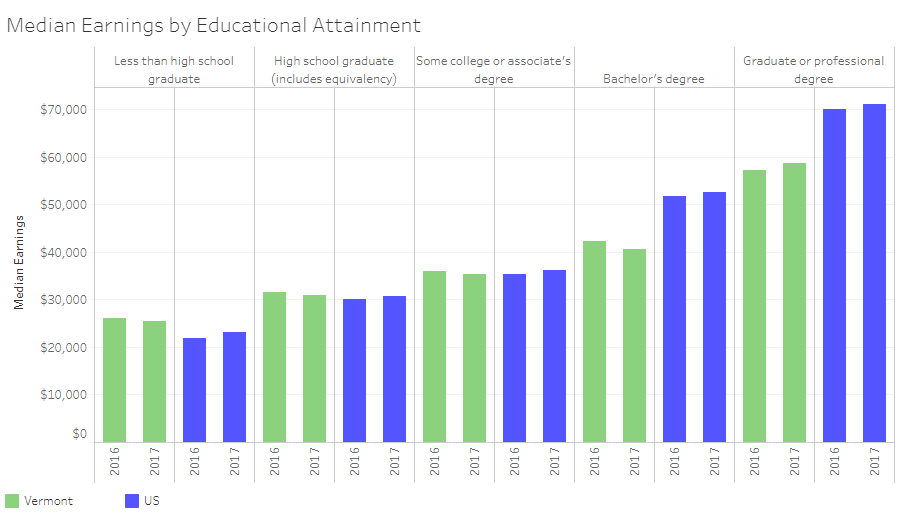 Source: 2017 ACS 1 year estimate
The Vermont Futures Project presents several key recommendations in the YP report to help address the Young Professional Opportunity Gap to retain these young Vermonters while attracting their peers.
https://vtfuturesproject.org/wp-content/uploads/median-earning.png