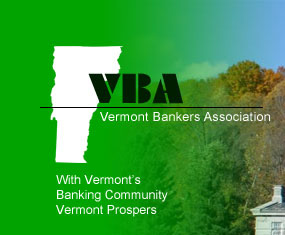 The Vermont Bankers Association invited Bill Shouldice, Board Chair of the Vermont Chamber Foundation & Vermont Futures Project, to give the lunchtime address during the VBA's annual meeting on June 7, 2018 in Montpelier, Vermont.
Bill presented to approximately 100 bankers and service providers an overview of the Vermont Future Project's approach, our focus on Vermont values, and an update on our progress. It also provided an opportunity to emphasize that our State's success will need the private sector business community to come together to execute our shared plan.
This event was extra special for the Vermont Futures Project as Philip Daniels, another Vermont Futures Project Board member, was named the incoming Chairperson for the Vermont Bankers Association.